"If you are among people that you enjoy spending time with, even peeling 5kg of potatoes is fun, right?"
We were invited by Lasca Studio to collaborate  and create collage-style animations based on their designs, as part of a series of animated interviews for VTEX, an Enterprise Digital Commerce Platform that enables brands and retailers to achieve faster time to market, reach their customers across any channel, and uncover new growth areas.

We wanted to break some

of the c

onventions of a regular institutional video giving the animations a feel of playfullness to keep it inviting and engaging to watch. 

You can watch the full video and check out some of our animation process below!

With such rich art direction and illustration files from LASCA Studio, it was easier to get inspired and see what could be animated through every image. The idea was to engage and confuse viewers in a way that invites them to click and rewatch Fernanda's story about her experience with VTEX over and over again, finding new details every time.
Like that homemade mashed potato recipe, we had to prep it first. The illustration files were carefully tweaked in Photoshop with beatifully seasoned layers, and a dash of Content-Aware Fill magic to make each rigging process possible.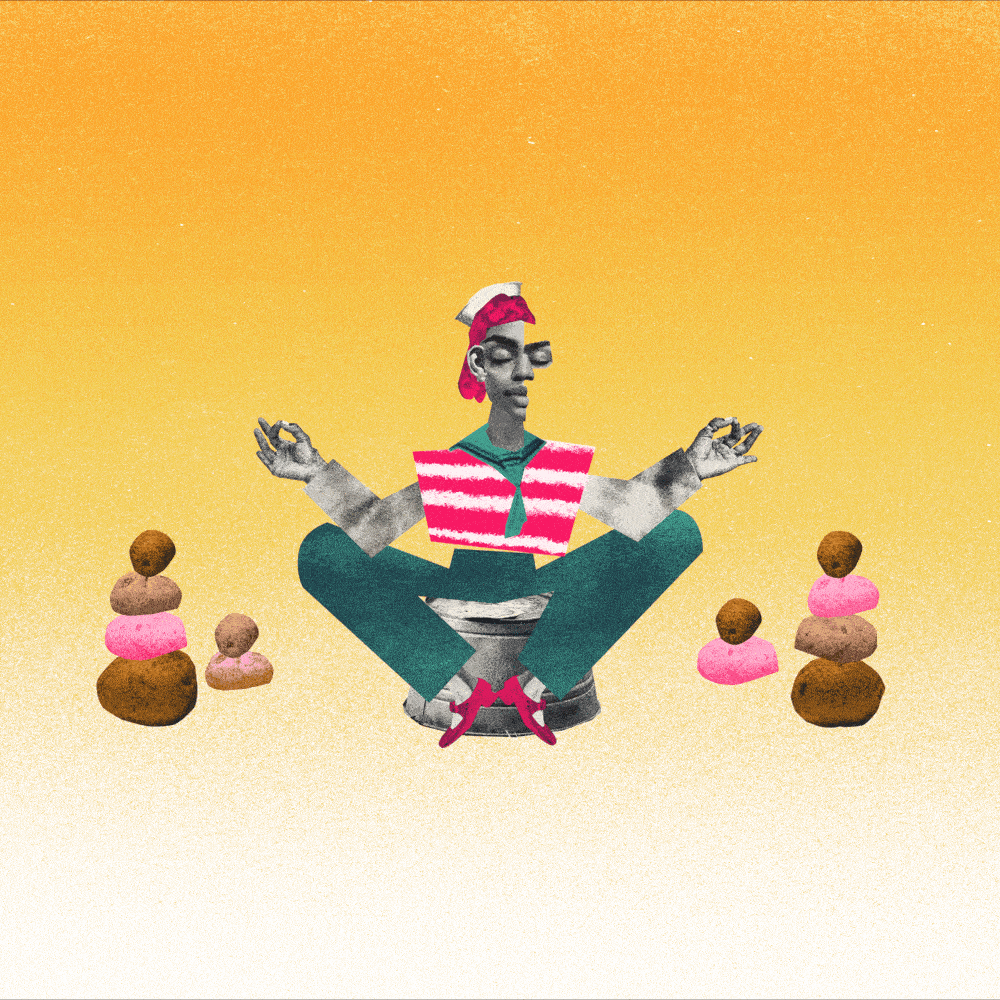 Having to bring several of them to life for this project, we really dove into different rigging and animation techniques in After Effects, depending on our need.

​​​​​​​

 
We used a mixture of "points follow nulls" + parent rigging when we wanted more freedom of movement. Expressions and IK puppet pins with the help of tools like DUIK, were used here and there to save some keyframes.
​​​​​​​
​​​​​​​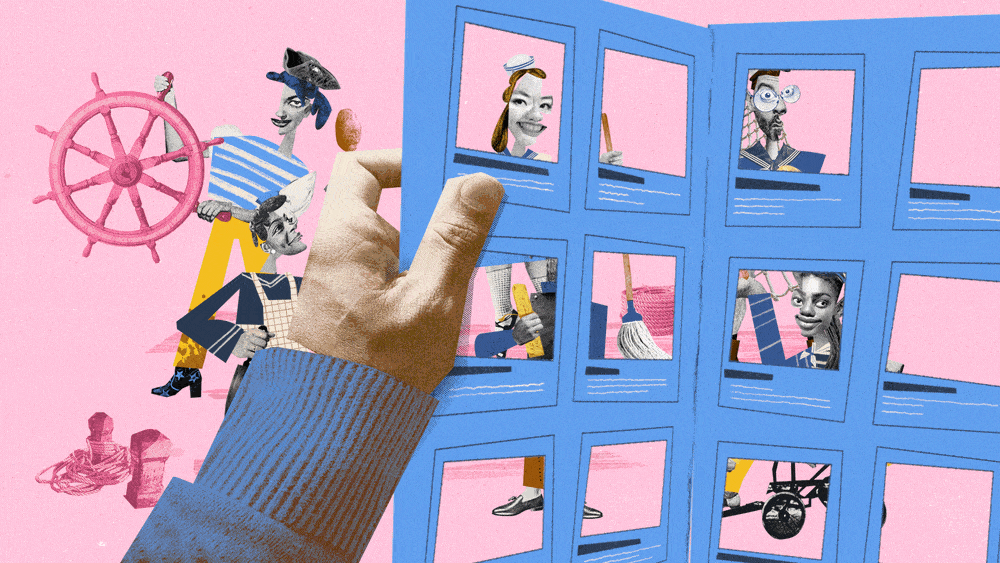 Enter the Potato-Verse
To make things easier during our internal feedback process we always give names for characters in our compositions - most of them inspired by this potato-peeling-verse. 
"Chiptoe", "Packed launch" and "Spectater" are just some of them (can you guess the name of the others?).
As your trusty friendly neighborhood animators, we could not leave you hanging without some extra dips right? Since we feel you are already a regular, here is some behind the scenes and quick tutorial on the native After Effects effect we tested to make those eyelids move like they should (and it is probably not what you are expecting).
Client: VTEX  |  Year: 2021  |  Service: Motion Design, Character Animation  |  Creative & Art Direction: Lasca Studio  |  Animation Direction: RANDO BANDO (Mateus Klein) | Storyboards: Lasca Studio | Animation: RANDO BANDO (Bebeto Cahali, Luis Naza, Mateus Klein)  |  Sounds & Mixing: Pedro Mello